Our GOFUNDME.COM Campiagn
2016 Resident Housing Expansion Project
Who We Are
Faith Hope & Love Christian Ministries
We are a faith-based Christian drug & alcohol long-term program & transitional living facility for men who are in recovery from alcoholism and/or drug addictions.
Why We Do It
We provide men in recovery the opportunity through discipleship and assisted living to reintegrate into the community as productive Christian citizens and spiritual family leaders.
Why Are Raising Money
Additional Housing – More "Resident Beds".  
We are at full capacity with a growing number of hurting men on our waiting list.  The need is great.
Founded in 2012, we have assisted 141 men.  We currently have 2 houses on 4 acres, 12 beds and 2 air mattresses.  Through private donations, grants, gifts in-kind & local community church support we have been blessed to be debt free.   Learn more about our program & facilities
Our Start-Date & Goal (New Housing)
April 1, 2016 
We would like to have funding in place to break-ground on an additional men's residence.
We Desire to Help More Men Recover
Today, many men who complete drug & alcohol in-patient rehab programs have absolutely no place to continue their recovery & spiritual walk.  We hate telling men who desire a change life, heart and soul that we have "no availability".
Our Gratitude
Any and all contributions will make a difference.  We are on the front lines of battling the stronghold of addiction. This is a deadly disease that can be overcome and your help is a blessing in this fight.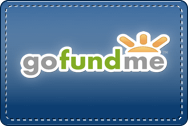 Share